Newly discovered mummies wrapped in linen are seen in burial chambers dating to the Ptolemaic era at the necropolis of Tuna el-Gebel in Egypt's southern Minya province (Mohamed El-Shahed/Getty Images).
Archaeologists discover 40 mummies in Egyptian burial chambers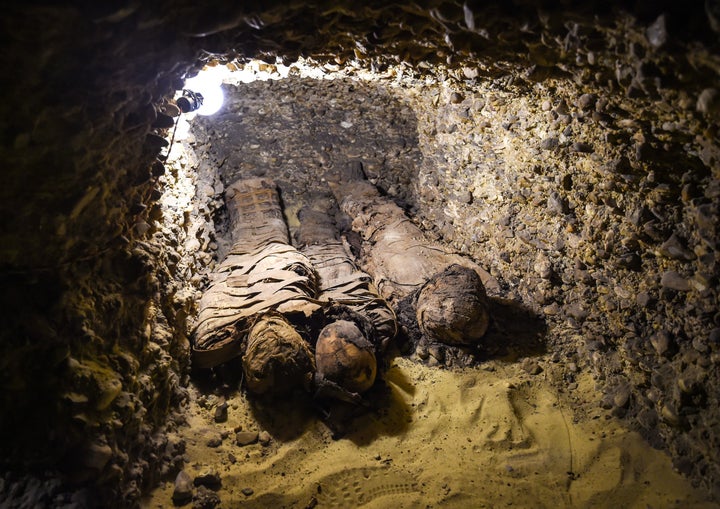 Mummies (Mohamed El-Shahed/Getty)

The mummies, believed to have belonged to an upper-middle-class family, were found in "good conservation condition."
A "maze of tombs" containing dozens of mummies has been unearthed at an ancient burial site in Upper Egypt, officials said.

More than 40 mummies suspected of belonging to an upper-middle-class family were recently found in the Tuna el-Gebel archaeological site in Minya, south of Cairo, Egypt's Minister of Antiquities Khaled El-Enany said on Saturday.
The family, which included at least 10 children, is believed to have lived during the Ptolemaic, early Roman, or Byzantine period, which dates back to 323-30 BCE.
More + PHOTOS