Democracynow.org, 8-12-16; Ashley Wells, Dhr. Seven, Seth Auberon, Wisdom Quarterly
Standing, golden Buddha overlooks Thai town (Hatoriz/flickr.com)
Golden Mount at Wat Saket, Buddhist landmark, Bangkok, Thailand (Bugphai/flickr)
Bomb Blasts Hits Thailand as Nation Moves to Military Rule
Buddhist temple in verdant Roi-et Thailand (Sasin Tipchai/Bugphai/flickr.com)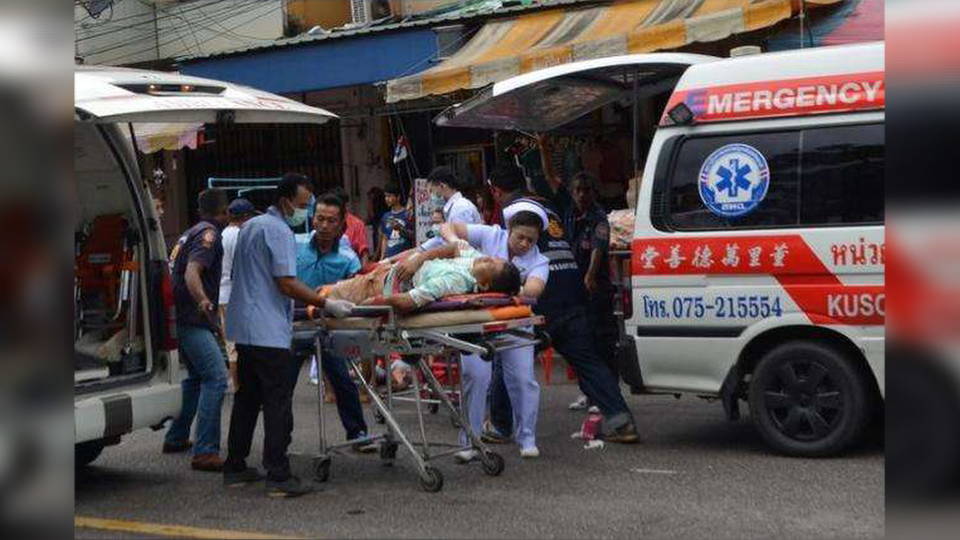 (
Headlines
) A series of bomb blasts in
Thailand
have hit three of the country's most popular tourist resorts, killing four people and wounding dozens, including Western tourists. There have been at least 11 explosions in total since Thursday. No group has claimed responsibility for the blasts, which come days after the country voted to accept a military-backed charter in a referendum that cements their undemocratic power. Human Rights Watch has warned that Thailand is moving toward becoming a
military dictatorship
like neighboring and resource-rich but financially-impoverished Burma. Brad Adams, the group's Asia director, said: "Instead of the long-promised return to democratic civilian rule, the new constitution facilitates unaccountable military power and a deepening dictatorship."
Web Exclusives
More
Mujahid Farid, lead organizer with the group Release Aging People in Prison, says Gov. Cuomo has promised parole board reforms and should deliver immediately in light of a recent prisoner suicide.

We continue with Part 2 of our conversation with Lee Fang of

The Intercept

. His new series, "Foreign Influence," reveals how a company owned by Chinese nationals donated $1.3 million to Jeb Bush's super

PAC

after receiving advice from a prominent Republican lawyer.
News of the Day
Simone Manuel leaned her head into her hands and cried when she recognized her historic achievement. With her victory in the 100-meter freestyle, she became the first African-American woman to win an Olympic gold medal in swimming (AP).
US's Simone Manuel, left, and Canada's Penny Oleksiak celebrate winning joint gold and setting new Olympic record in the women's 100-meter freestyle during swimming competitions, 2016 Summer Olympics, Aug. 11, 2016, Rio (AP).