Colum McCann

(The Guardian.com, May 2017); Dhr. Seven, Ashley Wells, Wisdom Quarterly
How to write a killer opening line. Why Google is not research. When to rip it up and start again. Whatever you do, just write! -- lessons from acclaimed novelist and creative writing Prof.

Colum McCann

.
[Anyone can be a writer, but how does one get to be a published writer?]
Dear Editors, I have lots of Buddhist opinions.
"Nobody can advise you and help you, nobody," said Rainer Maria Rilke in
Letters to a Young Poet
more than a century ago. "There is only one way. Go into yourself."
Rilke, of course, was right -- nobody but yourself can help. In the end it all comes down to the strike of the word on the page, not to mention the strike thereafter, and the strike after that. But Rilke was taken by the request from a young writer, and he corresponded with Franz Xaver Kappus in 10 letters over the course of six years.
Rilke's was advice on matters of religion, love, feminism, sex, art, solitude, and patience, but it was also keyed into the life of the poet and how these things might shape the words upon the page.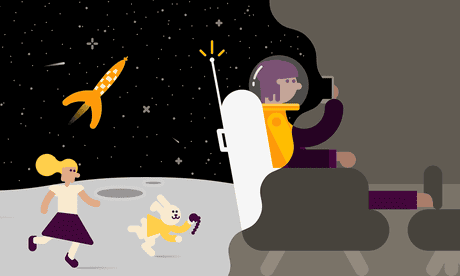 I'm blasting off for a new career or hobby!
"This most of all," he says. "Ask yourself in the most silent hour of night: must I write?"
Everybody who has ever felt the need to write knows the silent hour. I have come across many such people -- and indeed many such hours -- during my writing and teaching life. I've been teaching now for the best part of 20 years.
That's a lot of chalk and a lot of red pencil. I haven't loved every minute of it, but I've loved most. There's been a
National Book award
for one student. A
Booker prize
for another. Guggenheims.
Pushcarts
. Mentorships. Friendships. But let's be honest, there has been burnout, too. There's been weeping and gnashing of teeth. There have been walkouts. Collapses. Regret.
All of these students, bar none, are looking, in Rilke's words, "to say ecstasies that are unsayable." The unsayable indeed. The job is theirs. The ability to trust in the difficult. The tenacity to understand that it takes time and patience to succeed.
There are no rules?
"There are three rules for writing a novel. Unfortunately, no one knows what they are."
There are no rules. Or if there are any rules, they are only there to be broken. Embrace these contradictions. You must be prepared to hold two or more opposing ideas in the palms of your hands at the same time.
More