Uprising Radio
(
coming to TV soon
) connects global issues with local ones. Informing listeners about problems in the world and our country is not enough. It is necessary to motivate doers to take an active role in our communities.
Uprising
airs weekdays on Pacifica
KPFK
and KPFA, 8:00-9:00 am (PST). Listen online worldwide or access
the archives
for 90 days.
Uprising
also features a
Weekly Edition
focusing on the best of daily show national and international programming.
More
Kids seeking asylum get jailed and mistreated (possibly molested)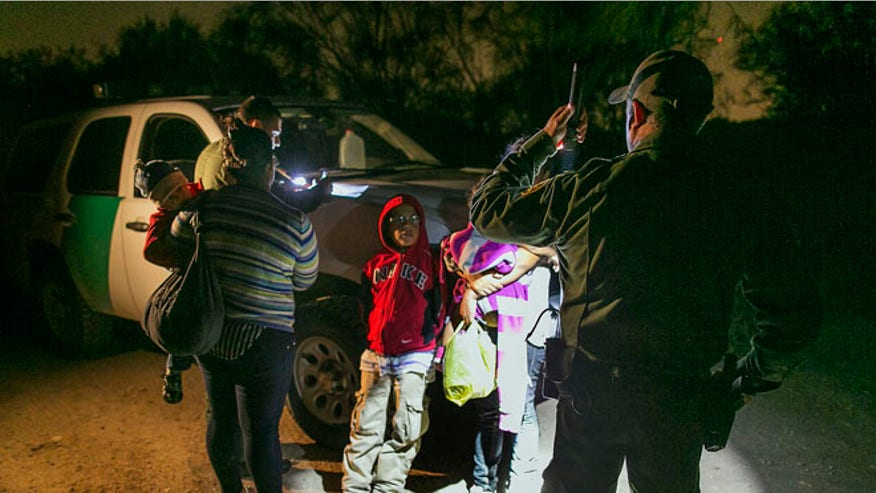 Honduran thugs, some in di

apers,

with U.S. armed border patrol, as they turn themselves in seeking asylum after crossing Rio Grande near McAllen, Texas,
July 3, 2014
(

AP/FOX)
Sorry, kids, get the ***k out! No tired masses
(FOX) Hundreds of protests are taking place across the U.S. [July 19, 2014] weekend in opposition to the "surge" of immigrants [seeking asylum at] the country's southern border and proposed immigration reform that organizers say gives amnesty to [undocumented migrants] already living in the country.
Not in my racist America, kids! No

way!
Organizers [claim] 321 protests will take place over the next two days -- from state capitals to highway overpasses to Mexican consulates. The [grassroots and totally unplanned, and not funded by the Koch Brothers or anyone else] protests have been sparked by the thousands of Central American immigrants who in the past few months have [come to] the U.S. [border] in hopes of staying [after fleeing unlivable conditions created by the USA and its drug, gang, and immigration policies deporting MS 13 members and others to their country].
More
Business as usual for the

military-industrial complex

in Russia

/Ukraine as

CIA, Pentagon, John McCain, and

Barry Obama

's military

fuels war-profiteering (USA Today via F-S-D)