EUROPEAN UPRISING

:

In Spain, women launch nationwide feminist strike protesting the "alliance of patriarchy and capitalism"
Fight the power, no DICK tatorship!
In Spain, women have launched the first nationwide women's strike in [imperial] Spain's history to mark International Women's Day. Their motto: "If we stop, the world stops."
Organizers say its supporters include the Mayor of Barcelona Ada Colau and the Mayor of Madrid Manuela Carmena. Organizers published a manifesto reading:
"Today we call for a society free of sexist oppression, exploitation, and violence. We call for rebellion and a struggle against the alliance of the patriarchy and capitalism that wants us to be obedient, submissive, and quiet.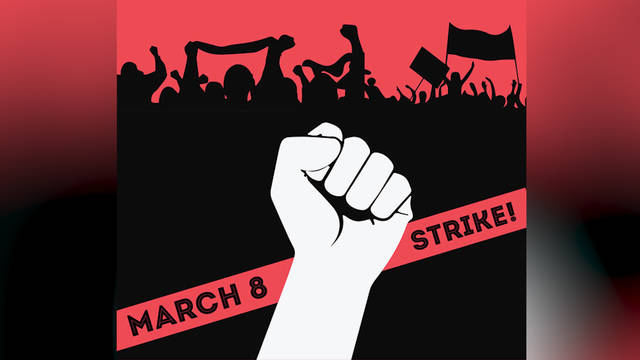 "We do not accept worse working conditions, nor being paid less than men for the same work. That is why we are calling a work strike."
Democracy Now!
speaks with María Carrión, an independent freelance journalist based in Madrid, Spain.
More